Way of Life Fitness Trainers Bio's
Our Trainers are here to assist you in becoming a Healthier and Stronger You. With a wealth of experience under our belt we are sure to guide you.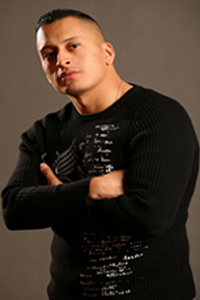 Danny Cabrera
FOUNDER AND PERSONAL TRAINER
416-841-2667
I have been in the fitness industry for over fifteen years working as a personal trainer and fitness instructor. With a strong background in boxing and Muay Thai, I've come to believe that versatility and diversity leads to maximum results. My wide range of experience and passion for fitness has help me to motivate and teach clients to be their best.
I combine basic fitness, rigorous strength training, Muay Thai and boxing to develop clients' agility, flexibility and cardiovascular endurance while balancing power and speed to bring them to the pinnacle of fitness. Whether my clients are elite athletes or beginners, individuals or groups, I have the enthusiasm, skill and commitment to help every one of them achieve their fitness goals.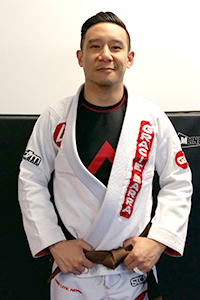 Gary Chong
BJJ INSTRUCTOR
416-841-2667
BJJ classes are taught by Gary Chong, a brown belt under head instructor and Gracie Barra second degree black belt professor Salvatore Pace of Gracie Barra Bath UK. Gary has been with Professor Salvatore Pace since he first started as a white belt. Having recently moved from the UK to Toronto, Gary is now teaching Brazilian Jiu-Jitsu classes at the W.O.L.F Academy. Gary is a patient teacher who likes nothing more than to see students learn the valuable life lessons that Jiu-Jitsu can teach you on and off the mat.
Lineage:
Carlos Gracie Sr – Carlos Gracie Jr – Carlos Lemos Jr – Salvatore Pace – Gary Chong
Gary likes to implement the approach of 'Jiu-Jitsu for everyone'. Whether you want to lose weight, get fit, learn defense or compete, we have something to offer for everybody.
Classes will follow a training plan curriculum based on a mixture of fundamental and advanced techniques.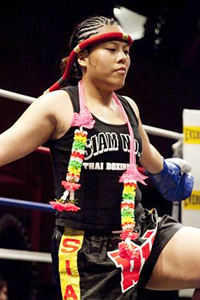 Kru Mina Reyes
MUAY THAI INSTRUCTOR
416-841-2667
Mina has trained in Muay Thai for over 15 years – 12 of them have been with Siam No.1 and Ajahn Suchart. She has taught, trained, fought as an amateur throughout North America and has had the honour of cornering other fighters
Mina is available for personal training.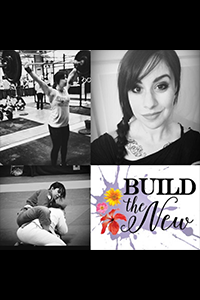 Mary Ann Marsala
NUTRITIONAL PRACTITIONER
416-841-2667
Mary Ann Marsala, health educator, supplement advisor, athlete and writer, is passionate about supporting and empowering individuals to adopt a more balanced and holistic lifestyle and be active participants in their own health care. She believes that no matter what age you are, there is always room for improvement and potential to achieve optimum health. Mary Ann is currently studying with the Institute of Holistic Nutrition to become a Certified Nutrition Practitioner (CNP). She holds a Certificate of Applied Iridology with the Institute of Holistic Nutrition and an Honours BA in Criminology and Italian Language and Literature from York University.
Mary Ann has worked as a certified personal trainer and strength coach through various training facilities throughout the GTA and specializes in sports nutrition, supplementation and detoxification practices. Mary Ann also authors a blog, Build the New, and has published many articles as well as an e-book for several natural dispensaries across the GTA. Her work has also been featured in Muscle Insider, Canada's number one muscle building magazine.
Mary Ann's passion for holistic health care began at an early age where she was taught the importance of consuming a whole foods diet. Her dedication was further reinforced by the many health problems that her and her loved ones faced. In search for solutions, Mary Ann has always believed that we have the potential to manage disease and heal our lives in the most natural ways. Mary Ann is interested in helping you achieve optimum health in a way that makes the most sense for you and your lifestyle. She provides pragmatic holistic nutrition programs that will yield measurable results and prevent or manage any chronic diseases. Each program is customized to your needs and concerns, addressing health issues ranging from digestive disorders, fat loss and stress reduction, to lowering cholesterol, managing blood pressure, improving insulin resistance, auto immunity and optimizing athletic performance and recovery. For further inquiries and an initial consultation please contact Mary Ann at build_thenew@outlook.com
Want to join the WOLF team? We're always looking for great trainers..